Thank You for contacting us!
We'll be in touch shortly!
Sullivan Construction is a premier General Contractor in the North Harris/Montgomery County, Texas area for residential remodeling and new construction. We are known for our extreme personal attention to detail and our experienced team of professional sub-contractors. Our top quality craftsmen have many years of experience building high quality homes. Our goal on every project is for our team to demonstrate the highest quality of professionalism and customer service.
We want to be your "One Stop Shop" for all of your construction needs. We are committed to the highest possible quality while serving your needs for new homes, facelifts, additions, custom garages or outdoor entertainment.
We believe we will meet your desires every time we work with you and we want to earn your confidence so that you will recommend us to your friends, your co-workers, and your family.
The Sullivan teams consists of seasoned veterans who have been constructing and restoring homes for decades. All of our team members have been tested extensively to insure that they have the qualifications to work on your home. Together, we have passed hundreds of quality and code inspections from both private and municipal inspectors.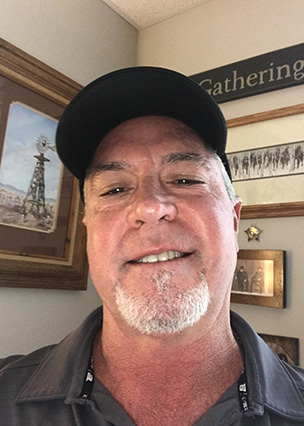 Mike Sullivan
Owner
Mike has been building and restoring homes for 35 years. He and his team built over 500 homes in and around The Woodlands, Spring, Conroe, Magnolia, and Tomball over the last 10 years.
Jackie Sullivan
Operations Director
Jackie has been working alongside Mike and team for years. Her time is spent ensuring the office runs efficiently while Mike and Mike complete beautiful custom homes and home rennovation projects.
Mike Heutter
Senior Project Manager
Mike has been part of the Sullivan Construction team since 2015. His attention to detail and passion for each project make him a home owners dream for their remodeling or custom house build.
2003
Merit Award Third Quarter
Top Ten Construction Manager
Burgess Construction Consultant's "Grand Slam" Award
2002
Highest Production Quarter 1
Merit Award Fourth Quarter
Lowest Extra
2001
Burgess Construction Consultant's "Grand Slam" Award
Merit Award Fourth Quarter
Top Ten Superintendent
Top Stud
Espree Homes "Most Stages Quarter 2"
2000
Espree Homes "Highest Production Quarter 4"
1995
AllState Insurance "Best in the Metroplex" Insurance Mitigator
"Sullivan Construction did a wonderful job getting me the kitchen I was hoping for. Mike followed through with every step. Anytime I had a question he answered right away. Job was done right! Very, very pleased. Would recommend them and will be using them again. Really nice to see a company that cares about the quality of work they do. Thank you"
32731 Egypt Lane, Suite 902, Magnolia, TX 77354
Monday – Friday: 9:00 AM – 6:00 PM
Saturday – Sunday: 9:00 AM – 12:00 PM