Do You Have A Remodeling Project We Can Help With?
Whether you're looking to increase the property value of your home before you sell or close on a house you can't wait to add your personal touch, chances are there's a renovation or remodeling project in your future. This means you have multiple things to consider, not least among them how to pick the right contractor, how to costs down, and, no less important, how to translate your Pinterest ideas into reality.
Selecting the best home renovation or remodeling contractor for you might feel challenging.  You have a vision of how you want your home to look and feel following your project, finding a trusty worthy contractor who can bring your vision to life isn't as easy as randomly picking someone out of the yellow-pages.  You will want your contractor to be licensed, insured, and someone with a pristine reputation.
Working with Sullivan Construction you get a partner invested in seeing your project built on time, with care, and to your vision.  When you work with us you get:
40 years of custom home building, home remodeling and renovation experience.  We've built some of the coolest Mother-in-law suite and detached garage additions in The Woodlands, Magnolia, and surrounding area.  See some of them here
Licensed to perform custom home building, home remodeling and renovations, and more in Montgomery and Harris county Texas.
Insured to cover your project of any size.
Attention to detail
Remodeling & Renovations for your Home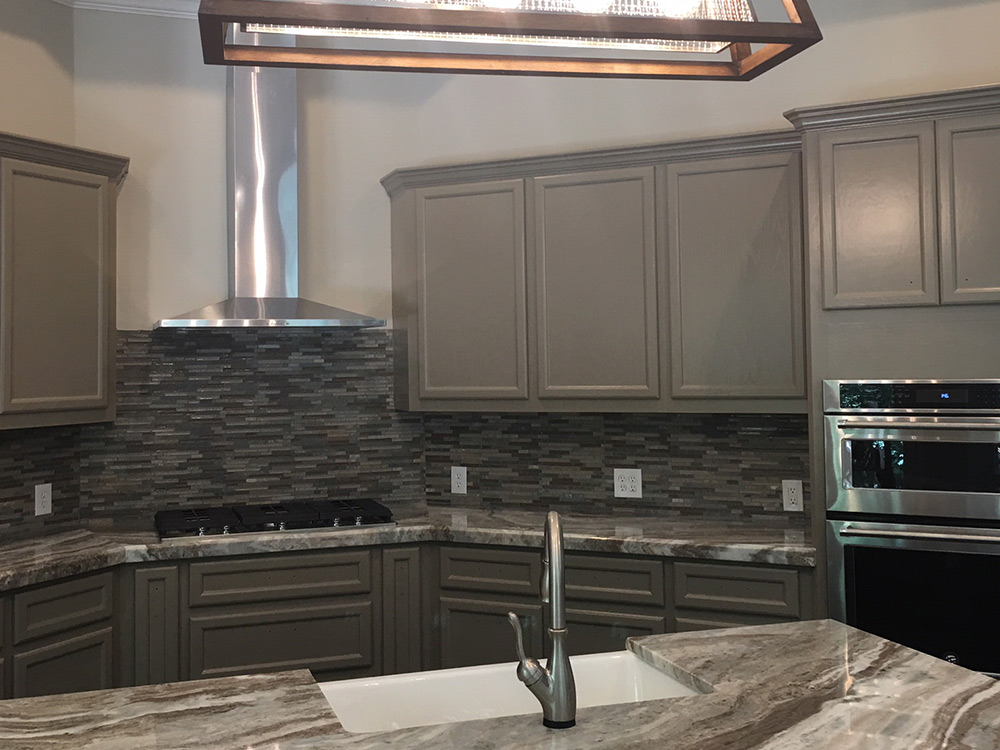 Sullivan Construction is a full-service design and build firm. We specialize in kitchen remodeling, bathroom remodeling, room additions, whole home renovations, and home remodeling. We do everything from decorative tile floors to full kitchen/bath redesigns and everything in-between.
When our design consultant arrives at your home, he or she will discuss your project at length to get a good understanding of what you are trying to achieve with your remodeling project. After the initial meeting, your remodeling consultant will prepare a written itemized estimate showing the individual cost of each item or category for your project. This estimate is usually ready within 24-48 hours, depending on the complexity of your project.
Superior Quality Kitchen Remodel Services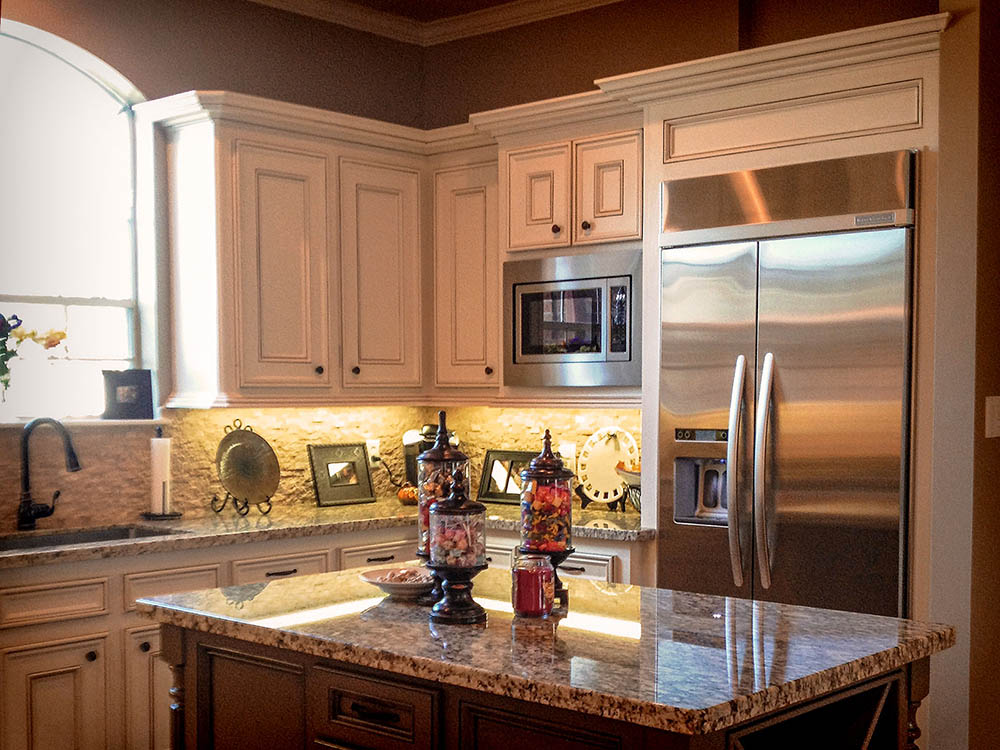 From start to finish, Sullivan Construction's kitchen remodeling team can help design, create, and remodel your whole kitchen. Our talented kitchen remodel team can transform your outdated kitchen into a professional chef's kitchen. We can't wait to see the look on your face when you gaze at your traditional, shaker, contemporary, vintage, or organically styled kitchen for the first time. We use high quality kitchen surface materials such as granite and quartz counter tops.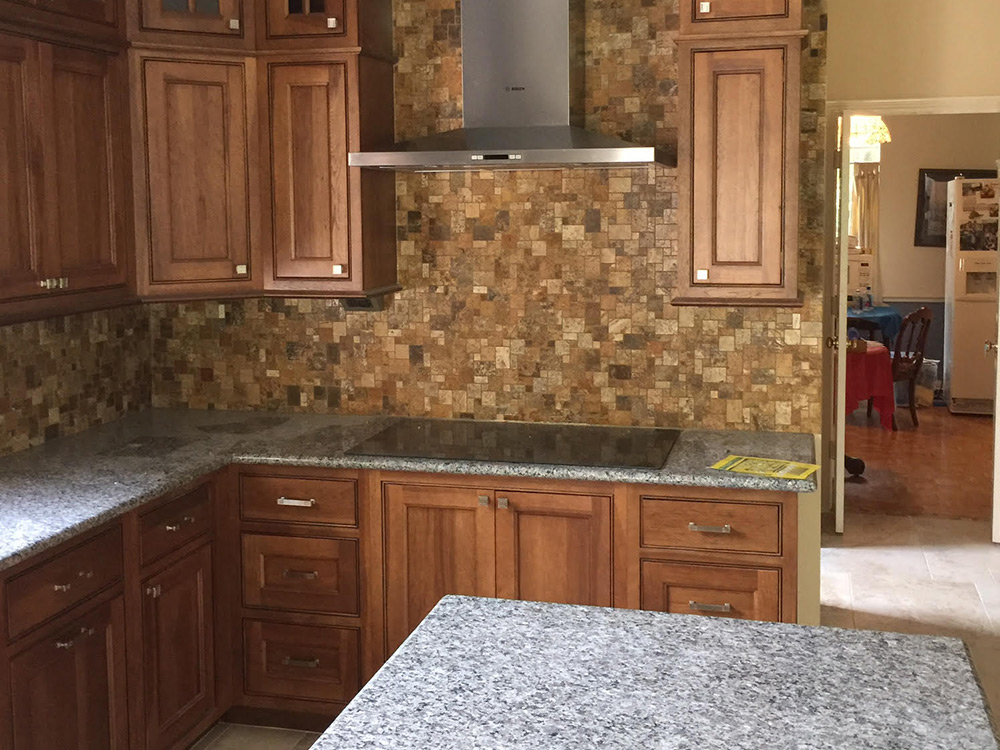 A kitchen's backsplash can create a stylish statement, tying together the other elements of the room. Intricate or simple backsplash designs and patterns can be created using ceramic or glass tile. We have many different kitchen remodel & renovation options available for kitchen flooring ranging from common types such as tile, hardwoodx, natural stone, and wood. There is so much variety when it comes to choosing kitchen cabinets, which range in finish from dark to light, textured to glazed, and they can be made from any type of wood or solid material imaginable. We can remodel your kitchen to give it more workspace, more storage, an island, open concept, or make it an eat-in kitchen. Investing in your kitchen is the most responsible and lucrative decision you can make as a homeowner!
Custom Bathroom Redesign & Remodeling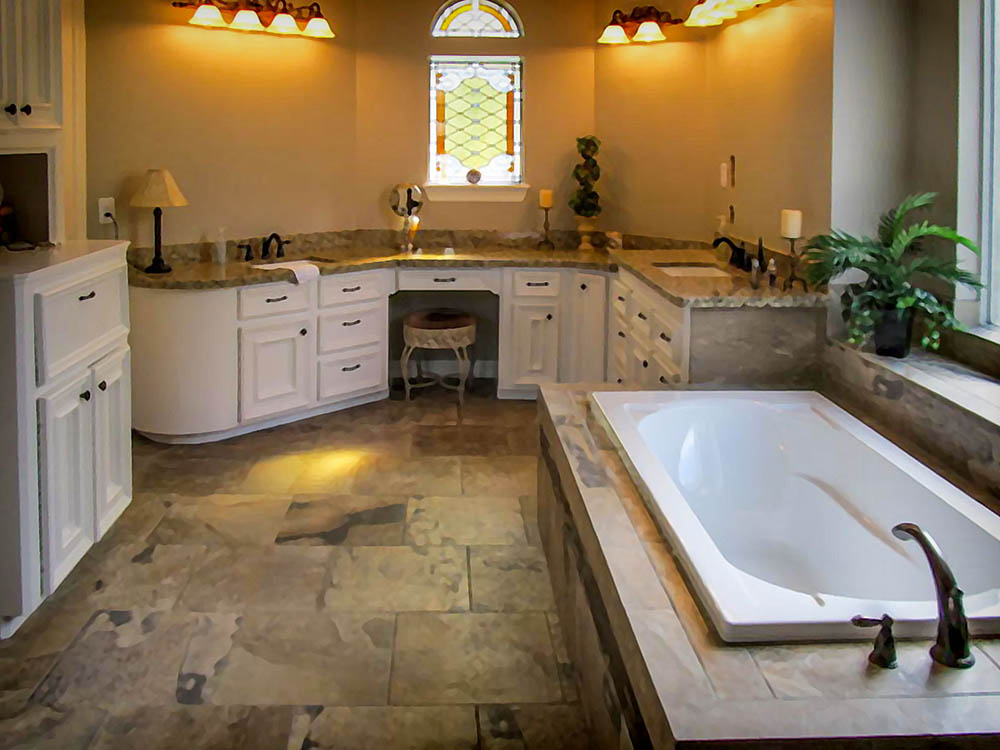 Organized and professional workmanship is important to us. Everything is designed and documented professionally. We have a workflow and you will be able to take each step with your project manager, ensuring nothing is missed and all your questions are answered. From the initial bid, design files, to material and quality of paint. Everything will be signed off and approved by you before moving onto the next milestone.The first step is to get your new bathroom idea on paper and answer the burning question "how much will it cost?" With Sullivan, you will not be surprised half-way through your remodel, and your expectations will remain the same from start to finish.
Your project manager's priority is to get the remodeling completed within a realistic timeline that was discussed and approved by you. We will guide you through the steps and answer any questions you might have. We will keep the work area consolidated so that your home is not over-burdened with unnecessary materials, workers, dirt or any other annoyances that can be kept within the confines of the project space.
Update your Bathrooms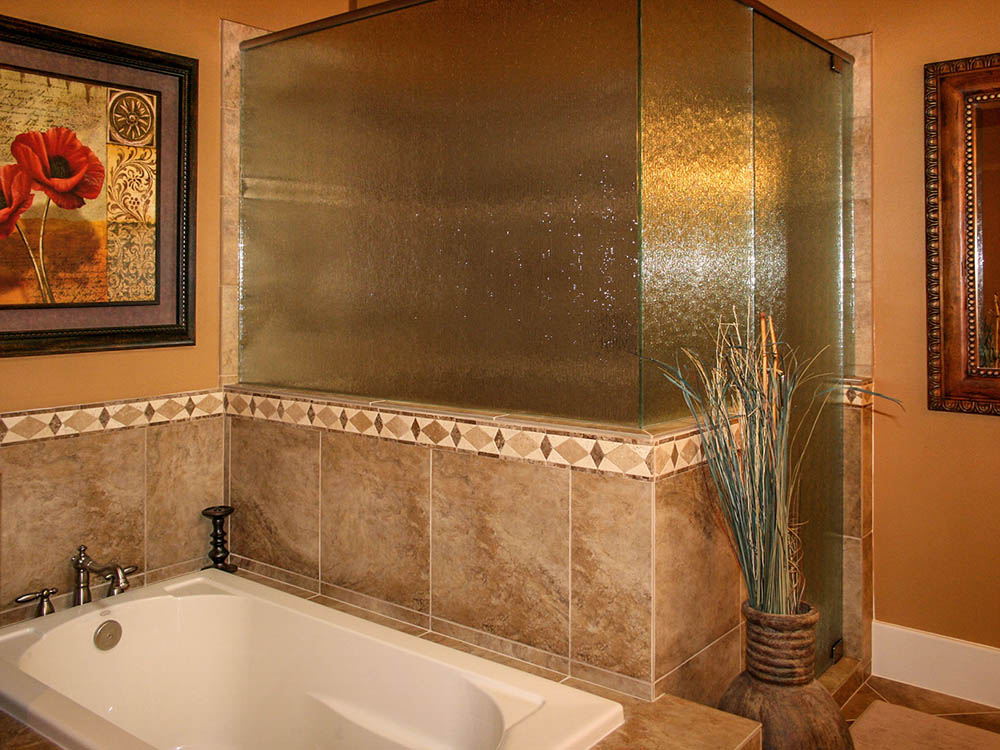 Is your vision a unique, custom design? Do you need help bringing to life what your dream bathroom will look like? This is where our experience lies. We love custom, and that's what Texans know us for. Our team of bathroom remodelers can help design and remodel the master bathroom, powder room, guest bathroom, or second bathroom of your dreams while maximizing the efficiency and functionality of your bathroom space and increasing your home's value. We have remodeled hundreds of bathrooms over the years, creating separate custom showers and tubs, custom cabinetry, granite counter tops, or ceramic tile floors, and shower and tub surrounds.
Add-on your special sanctuary
When a home gets older, new and current owners alike often look for ways to renovate and make the home modern.  If you are considering renovating the interior of your home for quick resale, you are likely considering one of these projects:
Carport
Outdoor Kitchen
Poolside Retreat
Decks and Patios
Detached Garage
Garage Apartment
Master Bathroom Remodel
Kitchen Remodel
Mother-in-law Suite
Covered Patio
Looking for a different type of home addition in The Woodlands, Spring, Tomball, Magnolia, Woodforest or Conroe?  Let us help you complete your dream project.
Don't delay, get your free home remodeling quote today.  Tell us a little bit about yourself and your project.  We typically respond within a few hours, but it never takes us longer than a day.